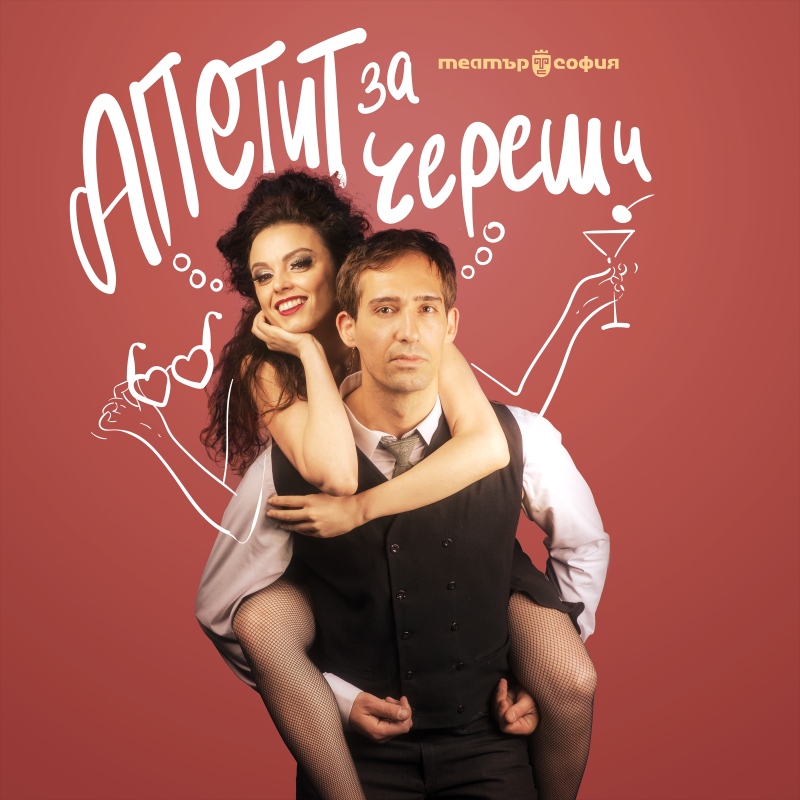 from Musical by Agnieszka Oszecka and Maciej Malecki
Creative team:
Director: Ana Bateva
Scenography: Martina Varijska
Arranged: Stefan Zdraveski
Author: Stovarzisenie Autorov
Cast:
Simona Halacheva
,
Julian Rachkov
Duration:
75 min
Premiere:
2016
Annotation:
The wonderful artists Simona Halacheva and Yulian Rachkov will enchant you by taking you on a train journey . A journey to yourself and to love ...

"What happens when the frantic desire and dream of living in the 'big city' turns into a hectic and impulsive daydream? How does a life go, in which the dreaming of a glamorous life in the capital becomes part of everyday life? And doesn't the line between the "fictional" and the "real world" blur in this way? This is exactly the theme around which the story of the characters revolves - how does this stunning and dizziness from the "lights of the city" affect the lives of two young people and their relationship? Is it too late to get to know and look at each other after being blinded for so many years by the idea of ​​self and the idea of ​​personal cultivation? "
Ana Bateva, director


The team of the performance thanked Zlatina Teneva for her help.

The performance is realized with the financial support of Salamander Group Holding.

« back
Address theater:
23A Yanko Sakazov bul, Sofia
Ticket office:
+3592/944 24 85
Work time:
Monday - Friday
10:00 - 14:00
15:00 - 20:15
Saturday and Sunday
10:00 - 13:00
13:30 - 20:15