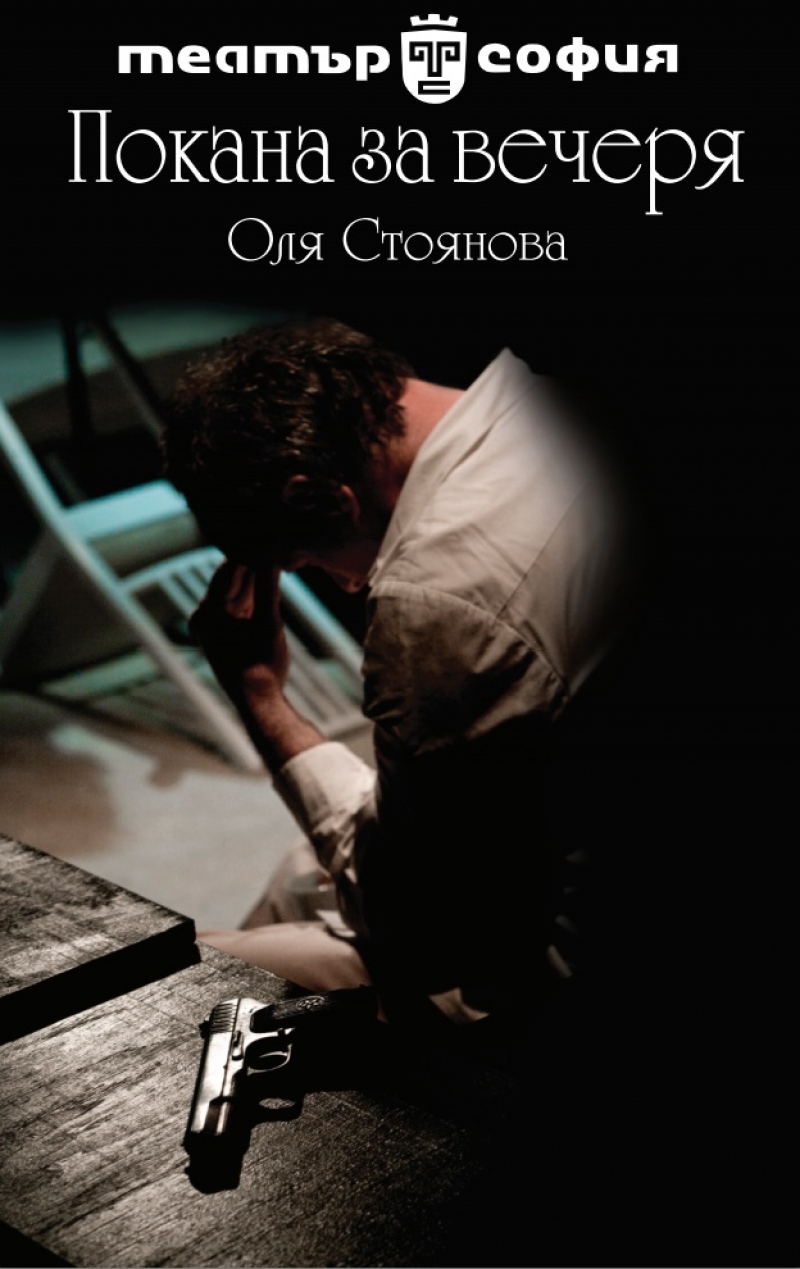 Creative team:
Director: Teya Sugareva
Scenography: Karolina Dalkalucheva
Composer: Aleksandur Kostov
Photographer: Ivan Donchev
Author: Olya Stoyanova
Cast:
Ivaylo Geraskov
,
Plamen Manasiev
,
Daria Simeonova
,
Martin Dimitrov
,
Vladimir Mateev
Duration:
85 min
Premiere:
12th of March 2014
Annotation:
The Play "Invitation For Dinner" by Olya Stoyanova won the second contest, organized by Sofia Theatre for contemporary Bulgarian play. The play deals with the particular state of solitude in which man is alone among its own and himself among the foreign (by Chekhov). This is the paradoxical world in "Invitation to Dinner", a world in which man feels lonely even in the family. A loneliness that drives us to an extreme resignation, and this deforms us, invalidates and makes us addicted to lying.
« back
Address theater:
23A Yanko Sakazov bul, Sofia
Ticket office:
+3592/944 24 85
Work time:
Monday - Friday
10:00 - 14:00
15:00 - 20:15
Saturday and Sunday
10:00 - 13:00
13:30 - 20:15