THE BITTER TEARS OF PETRA VON KANT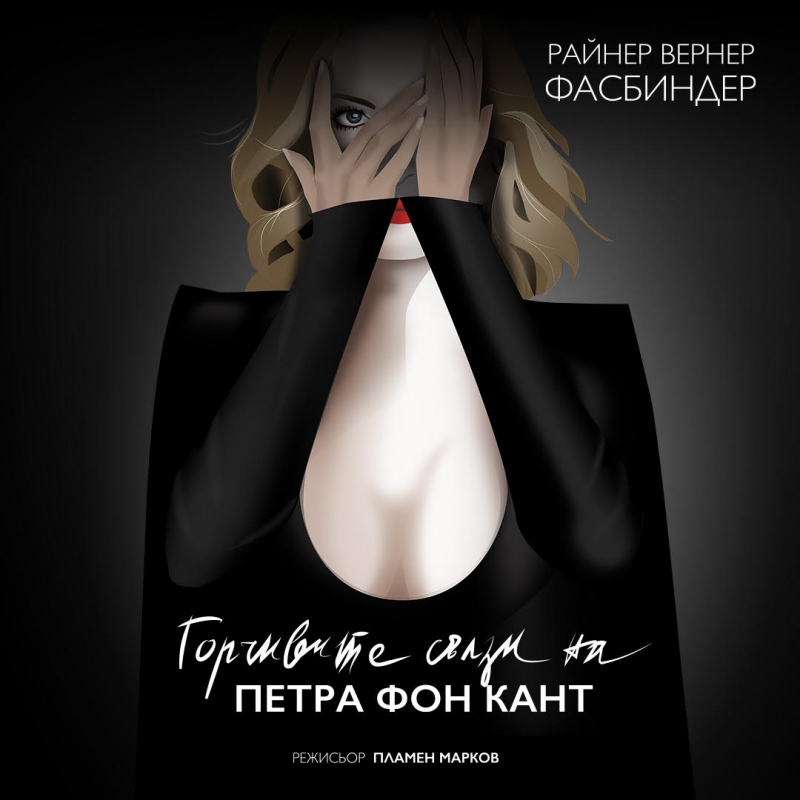 from Rainer Werner Fassbinder
Creative team:
Translation: Vladko Murdarov
Director: Plamen Markov
Artist: Marina Rajchinova
Video: Dimitur Sardzhev
Assistant scenographer: Mihaela Mihajlova
Assistant scenographer: Maria Koleva
Assistant scenographer: Hristina Hristova
Assistant producer: Bogdan Dimitrov
Composer: Kalin Nikolov
Cast:
Lilia Maraviglia
,
Milena Zhivkova
,
Joanna-Isabella Varbanova
,
Neda Spasova
,
Lidiya Vasileva
,
Lora Mutisheva
and students from the class of Professor Plamen Markov: Mariya Genova, Gergana Spiridonova, Simona Dzhurova, Lyuboslava Marinova, Katrin Todorova
Annotation:
Petra von Kant's Bitter Tears is a contemporary story of femininity, beauty, strength, tenderness and a relentless longing for creativity and shared love.
This year's Berlinale 2022 festival opened with a French interpretation of Peter von Kant's original play by RW Fassbinder.
Fassbinder made 41 films in 14 years, and his death at 37 is considered the end of the rise of new German cinema, which determined the film fashion of Europe and the world.
The eternal story of Petra von Kant will be exciting for the audience from the stage of the Sofia Theater.
Photos: Gergana Damyanova; Kalin Nikolov
« back
Address theater:
23A Yanko Sakazov bul, Sofia
Ticket office:
+3592/944 24 85
Work time:
Monday - Friday
10:00 - 14:00
15:00 - 20:15
Saturday and Sunday
10:00 - 13:00
13:30 - 20:15