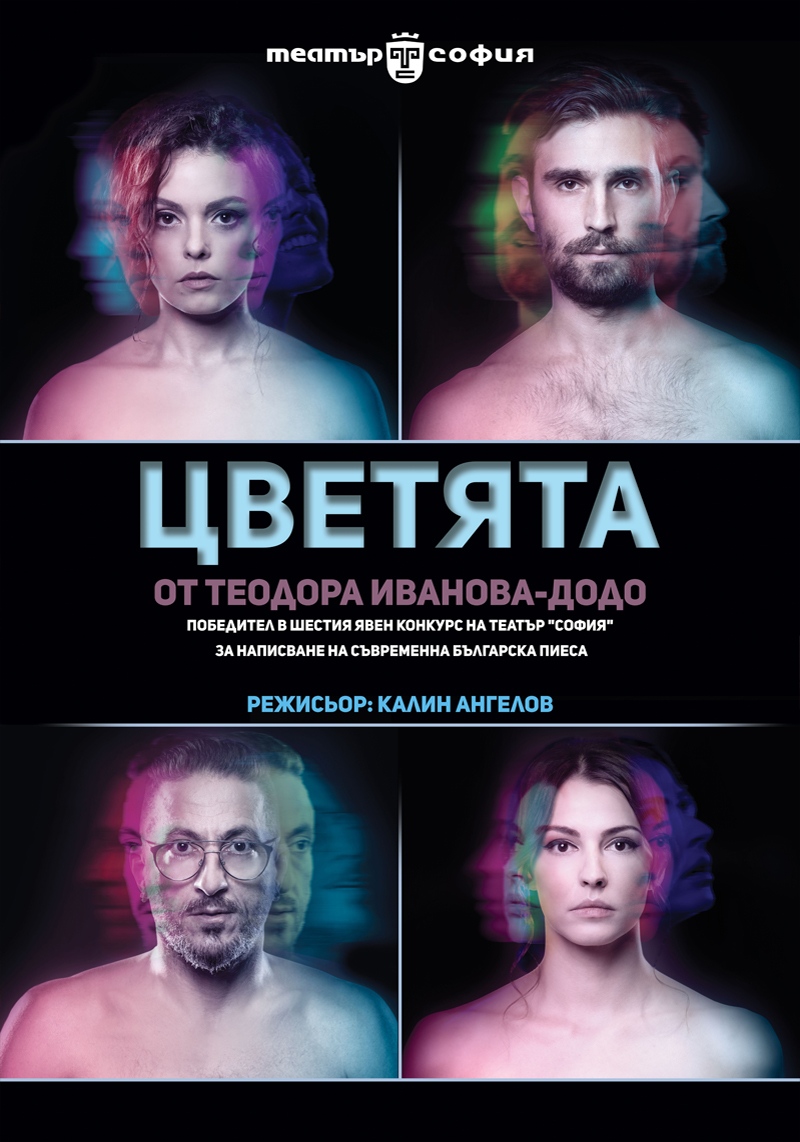 from TEODORA IVANOVA-DODO
Creative team:
Director: Kalin Angelov
Scenography: Nikola Nalbantov
Music: Pavel Terzijski
Consultant: Vladimir Bozhilov
Photographer: Ivan Donchev
Music: Pavel Terzijski
Cast:
Simona Halacheva
,
Neda Spasova
,
Rosen Belov
,
Stefan Dodurov
Duration:
75 min
Premiere:
20th of October 2021
Annotation:
The play "Flowers" is an emotional story of love - the love that we constantly strive for, but we can not keep, grow, preserve. Unfulfilled love. The author delicately introduces us to the intimate world of the characters, to an unexpected universe of feelings that flourish, meet and move away like tender, beautiful flowers, fragile and transient like life but also eternal. In this world of feelings each of the characters builds their idea of ​​reality, which differs from the other's idea and perception of space and time. This discrepancy creates paradoxical dramatic situations, sometimes funny and hilarious and sometimes bitter, like coffee grounds. In the play these situations are examined through the prism of the most current theories of astrophysics about the multiverse and through the intuitive images and insights of poetry. The viewer is involved in a game of comparing meanings and building hypotheses about what is happening. And does the world, as we think we know it, really exist?

Kalin Angelov - ditector
« back
Address theater:
23A Yanko Sakazov bul, Sofia
Ticket office:
+3592/944 24 85
Work time:
Monday - Friday
10:00 - 14:00
15:00 - 20:15
Saturday and Sunday
10:00 - 13:00
13:30 - 20:15